Kerala Infrastructure Investment Fund Board (KIIFB) has so far sanctioned funding for 70 Water Supply projects of KWA across Kerala for an amount of Rs. 4428.763 Crore. Out of these, sixty are major drinking water projects amounting to Rs. 4046.12 Crore and ten are replacement of old and damaged pipe line projects amounting to Rs. 382.64 Crore. Kerala Water Authority is implementing the major works across the state with the intention of providing treated water to maximum households.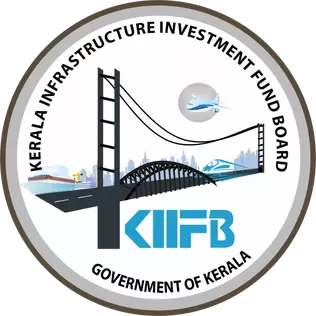 Major drinking water projects under KIIFB funding includes construction of  production components like Intake well, Raw Water Pumping Main, Pump house, Transformer, WTP, lab etc, transmission components like Clear Water Pumping Main, Booster stations, OHSRs, GLSRs etc, distribution components like distribution mains, rider mains, service lines etc. and augmentation and rehabilitation of existing schemes.
The projects are being implemented in 255 packages. Kerala Water Authority has tendered 154 packages (Rs. 1920.28 Cr) and out of this, 134 packages (Rs. 1385.87 Cr) have been arranged. 23 packages have been completed so far and balance works are in different stages of execution. The up to date expenditure comes to Rs. 614.565 Crore.
Total ‏‏‎ ‏‏‎ ‏‏‎ ‏‏‎ ‏‏‎ ‏‏‎ ‏‏‎ ‏‏‎ ‏‏‎ ‏‏‎ ‏‏‎ ‏‏‎ ‏‏‎ Projects
Total ‏‏‎ ‏‏‎ ‏‏‎ ‏‏‎ ‏‏‎ ‏‏‎ ‏‏‎ ‏‏‎ ‏‏‎ ‏‏‎ ‏‏‎ ‏‏‎ ‏‏‎ Packages
KIIFB PROJECTS OF KWA

Sl No.

KIIFB Projects

KIIFB Approved projects

 Projects under KIIFB Appraisal

No of projects

Amount Rs. In crore

No. of Packages

No of packages tendered

Tendered Amt Rs. In crore

No of agreement executed packages

Agreement executed Amt Rs. In crore

No of completed packages

No of projects

Amount Rs. In crore

1

2016-17 Major projects

23

1257.10

66

54

826.83

51

747.7

18

2

2016-17 Replacement of transmission mains in 11 Circles

10

382.640

86

51

193.45

41

126.67

5

1

32.44

3

2017-18 Major projects

35

2468.616

93

47

851.37

40

480.77

1

36.1

4

2018-19 Major projects

2

320.407

10

2

48.63

2

30.73

Total

70

4428.763

255

154

1920.28

134

1385.87

23

2

68.54