KWA is entrusted to execute projects under Atal Mission for Rejuvenation and Urban Transformation (AMRUT) in Water supply and Sewerage for 9 cities in Kerala. The KWA – Water Supply projects spread across 6 Corporations (Trivandrum, Kollam, Kochi, Thrissur, Kozhikode and Kannur) and 3 Municipalities (Alappuzha, Guruvayur and Palakkad). KWA is executing sewerage works under AMRUT in Trivandrum, Kollam and Kochi Corporations.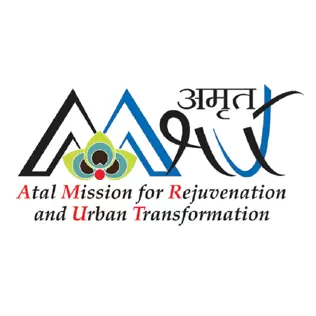 The funding pattern is such that the total project fund is divided among Central, State and respective ULBs, as 50: 30: 20 share respectively. KWA is executing 168 water supply works (Rs. 1112.44 Crores) and 115 sewerage woks (Rs. 208.10 Crores) in the above cities for total administrative sanction of Rs.1320.54 Crores.
The Water Supply works under AMRUT includes construction of WTPs, OHSRs, laying new pipelines, replacing damaged pipe lines, installation of smart meters, flow meters, providing new house connections etc. Sewerage works executed by KWA under AMRUT in Trivandrum includes rehabilitation of existing networks and damaged pumps, providing new network in the missing areas, construction of new pump houses, laying pumping mains, transmission mains, sludge drying unit at STP, Muttathara, decentralized 5 MLD STP at Medical College, Trivandrum in addition to 12 MLD STP at Kureepuzha in Kollam Corporation and 5 MLD STP AT Elamkulam at Kochi Corporation.